Strengthening Leadership, Transforming People
.
We are specialist, human resource strategic partners, investing in you, your people and your company.
As thought leadership specialists, we are experts in critical communication and strategic thinking.  We partner with business leaders and organisations seeking to strengthen their leadership through improved communication practices, transform their people and build capability. Through our collaborative approach, we act as a mentor, trusted advisor and coach to identify, develop and facilitate positive change and transformative solutions.
Affectionately known as "the people whisperer", our founder Velia Nicholls, over 25 years has built a solid and enviable reputation for delivering honest and trust worthy support, feedback, advice and strategic solutions.  Courage to Speak is known for developing real relationships founded on trust and respect.
We build confidence and capability; we strengthen and transform leaders through improved communication practices.
Executive coaching.
Mentoring.
Strategic and critical thinking.
Leadership capability based on in-depth profiling.
People management and performance.
Managing the tough conversations.
Business leader workshops.
Facilitated forums.
Courageous conversations.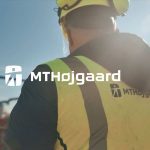 MT HØJGAARD INTERNATIONAL A/S
"Velia, you connected four large international construction companies virtually. Your session was highly engaging and motivating … Velia's professionalism and enthusiasm was infectious. My expectations were fulfilled in full"
Qantas
"Velia is real! Her passion and ability to challenge and connect an audience is incredible"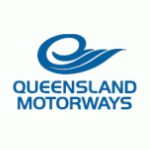 Julia Smith
QLD Motorways, Human Resource General Manager
Velia's distinctive style and empathy provides an environment for those who she works with to feel safe and to quickly drill down to key issues. This has been demonstrated particularly through the strategic planning process for senior managers, resulting in real issues, not just superficial ones, being discussed openly.
Let's Connect!
We look forward to learning more about how we can inspire your business.