Engaging. Dynamic. Inspiring
.
Velia is one of the most entertaining speakers and MCs you will ever meet. She is real! She makes an immediate and lasting impression. Velia is an excellent communicator combining her down-to-earth style and no-nonsense presentations to challenge leaders to improve their communication and people management practices. Her aim is to present practical and proven solutions that will make a difference. Audiences appreciate the valuable take-aways.
Velia is a highly skilled presenter who expertly combines laughter and learning with audience involvement. She has the ability to connect with people of all ages. Audiences respond to her honesty and openness. They love her stories because they can relate.
Founding her business Courage to Speak in 1999, Velia has over 25 years' experience working in the top end of organisations with CEOs and senior leaders encouraging them to be courageous and challenge their ways of working to improve their performance. Velia is well respected for her ability to navigate her way through dysfunction and help leaders to find a better pathway. She is often referred to as the trusted adviser.
An experienced and accredited profiler, Velia has a strong track record of assisting leaders to strengthen their leadership through improved self-awareness. By gaining personal insight into their individual styles and behaviours, leaders identify the specific areas needing work.
Velia engages audiences with her passion and shared experiences whether it is from a stage, virtual or a hybrid presentation. The results and feedback are the same. She was specifically selected as one of an elite group of highly skilled facilitators to drive the innovative Change Management Program for QANTAS in 2016. CEO Alan Joyce attributes the successful turnaround of QANTAS to this program.
Velia believes in continually developing her own skills successfully completing the AICD course in 2017 and continues to pursue additional learning in Governance and Risk.
Velia was also a Queensland State Finalist in the Telstra Business Women's Awards.
SEE SPEAKER TOPICS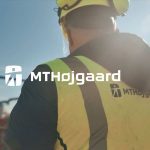 MT HØJGAARD INTERNATIONAL A/S
"Velia, you connected four large international construction companies virtually. Your session was highly engaging and motivating … Velia's professionalism and enthusiasm was infectious. My expectations were fulfilled in full"
Qantas
"Velia is real! Her passion and ability to challenge and connect an audience is incredible"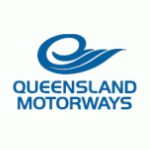 Julia Smith
QLD Motorways, Human Resource General Manager
Velia's distinctive style and empathy provides an environment for those who she works with to feel safe and to quickly drill down to key issues. This has been demonstrated particularly through the strategic planning process for senior managers, resulting in real issues, not just superficial ones, being discussed openly.
Let's Connect!
We look forward to learning more about how we can inspire your business.